"i'm sorry, but that's just the way it is"
– people who benefit from the way it is and do not want to change it anytime soon and aren't sorry at all  (via floozys) White racism-apologists. (via thegoddamazon)
3 tags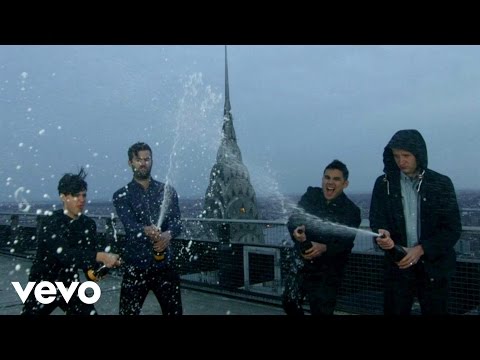 "No one is going to give you the education you need to overthrow them."
– Assata Shakur (via ethiopienne) great quote. (via deafmuslimpunx) Our government considers this woman a terrorist. (via knowledgeequalsblackpower)
bon-bon: The older I get the more I realise there are no grown ups and nobody knows what the fuck they're doing.
1 tag
memewhore: does anybody ever stop and think about how many people have probably talked shit about you unknowingly like when you consider how much you talk about other people with your friends do you just ever think about how many bad things other people have definitely said about you Well, duh.
4 tags
If I say "new and awesome job with living wage where my time is respected and labor appreciated" into a mirror in a darkened room three times, will one appear?
3 tags
Liberals Becoming The Majority
liberalsarecool: "We think of rural-heartland dwellers as real Americans, but they currently represent less than 20 percent of the population; nearly all of us live in and around cities. We think of churchgoers as real Americans, but only 40 percent of Americans attend any kind of religious service at least once a week…. We think of people who own guns as real Americans, but they represent only...
cognitivedissonance: forajida-amorosa: postapocalypsepunk: jonnovstheinternet: In Romania they have box Vodka. It's 37.5% and it comes with a fucking straw. There are not words for the amount of approval I have.  I know what I want in my lunch bag Everything is beautiful!
3 tags
Wondering how I didn't pass the USPS Postal Exam that has questions like "Does this example address A match example address B?" and "Does the number 5 fall between 3 and 79?" with flying colors someone needs to revoke my bachelor's degree.
1 tag
To pro-lifers/anti-choicers:
I don't have all the answers but I know "more people" isn't one.
rcmclachlan asked: Are you kidding? Those cookies are the BEST.
rcmclachlan: woman-of-wonder: wibblywobbly-doctorywoctory: anthony—stark: neitheraesirnorvanir: theartofheroism: egoisticengineer: nostopdasgay: hallovvwvvwvvwvvwvvween: pr0fessah: unpopular opinion i hate these cookies Go fuck yourself, you piece of shit. You're the reason society is crumbling. In 20 years, New York is going to be a pile of ash and dust because...
abaldwin360: princessjinx: tyleroakley: peacelovelesbian: libby-on-the-label: busterposeys: at what point in history do you think americans stopped having british accents Actually, Americans still have the original British accent. We kept it over time and Britain didn't. What we currently coin as a British accent developed in England during the 19th century among the upper class...
5 tags
I found out last week that after all the crap I've been through at the post office, they are slashing my pay 20% in April. I then essentially went through the 5 stages of dying. Denial: Anger: Bargaining: Depression: and acceptance: …okay so I guess I'm not quite at acceptance yet but so fuck them.
I put my fucks somewhere but I cannot find them.
Jesus: Make sure nobody is poor
Everyone:
Jesus:
Everyone: So like industrial capitalism?
silverhex: the11thdoctah: Reblog if you know...
1 tag
5 tags
Dunkin Donuts: Welcome to Dunkin Donuts, what can I get you this morning?
Me: Hi, I'll have a small pumpkin swirl coffee with whipped cream and caramel drizzled on top.
Dunkin Donuts: cream and sugar?
Me: umm, no extra cream or sugar added to that.
Dunkin Donuts: so you want it black?
Me:
Me:
6 tags
I want to metaphorically push all the journalists who won't shut the fuck up about the fiscal cliff off of it.
3 tags
50 Reasons I Reject Evolution
justanasshole: 50 Reasons I Reject Evolution by Bobbie Jean Pentecost 1.) Because I don't like the idea that we came from apes… despite that humans are categorically defined and classified as apes. 2.) Because I'm too stupid and/or lazy to open a fucking book or turn on the Discovery Science Channel. 3.) Because if I can't immediately understand how something works, then it must be bullshit. ...